Related Content
The Regional Director for West and Central Africa of the United Nations Population Fund (UNFPA), Mr. Mabingue Ngom, is on a working visit to Congo...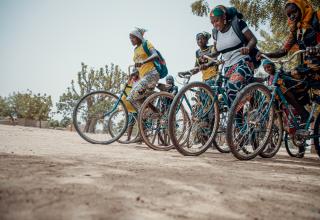 The ambitious and innovative project – the Sahel Women's Empowerment and Demographic Dividend - SWEDD, aims to accelerate the demographic transition...
POPULATION D'AFRIQUE 10 : SWEDD, the project to empower women and harness the demographic dividend in the Sahel, was launched in November 2015. It...
Pages