You are here
Events
Main events calendar
Past Events

29 April 2020 - 29 April 2020
Zoom
WHAT:          United Nations agencies in West and Central Africa will organize a virtual press conference to brief on the rapidly evolving situation of the coronavirus disease (COVID-19) pandemic in the region.
Details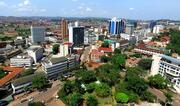 18 November 2019 - 22 November 2019
Kampala, Ouganda
The Union for African Population Studies (UAPS) is proud to organize the 8th African Population Conference (APC), to be held on November 18-22, 2019 in Kampala, Uganda.
Details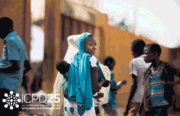 12 November 2019 - 14 November 2019
Nairobi, Kenya
Accélérer la promesse
Cette année marque le 25e anniversaire de la Conférence internationale sur la population et le développement  (CIPD), qui s'est tenue au Caire en 1994. Lors de cette conférence, 179 gouvernements ont adopté un programme d'action reconnaissant que la santé en matière de reproduction, l'autonomisation des femmes et l'égalité des sexes comme des vecteurs du développement durable. 
Details
Pages