Events
Main events calendar
Upcoming Events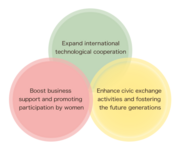 28 August 2019 - 30 August 2019
Yokohama, Japan.
The Tokyo International Conference on African Development (TICAD) is an international conference led by the Japanese government and co-sponsored by the United Nations, the United Nations Development Programme (UNDP), the African Union Commission (AUC) and the World Bank. After TICADs IV and V were successfully held in Yokohama in 2008 and 2013, TICAD will be coming back to Yokohama, and TICAD 7 will be held from August 28 through 30, 2019. TICAD is the largest international conference held in Japan.
Details
17 September 2019 - 30 September 2019
New York
The 74th session of the UN General Assembly (UNGA 74) will open on 17 September 2019. The first day of the high-level General Debate will be Tuesday, 24 September 2019.
During the week of the debate, several other high-level events also will convene (as of 27 November 2018):
On Monday, 23 September, the UN Secretary-General will convene a Climate Summit, and the UNGA will hold a one-day high-level meeting on Universal Health Coverage (UHC);
Details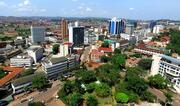 18 November 2019 - 22 November 2019
Kampala, Ouganda
The Union for African Population Studies (UAPS) is proud to organize the 8th African Population Conference (APC), to be held on November 18-22, 2019 in Kampala, Uganda.
Details