The Goodwill Ambassador of the United Nations Population Fund (UNFPA), Catarina Furtado, has commended Cabo Verde its significant progress in advancing sexual and reproductive health and rights. These include the areas of maternal health, neonatal health, and family planning, but also promoting and realizing women's rights, gender equality, and fighting gender-based violence.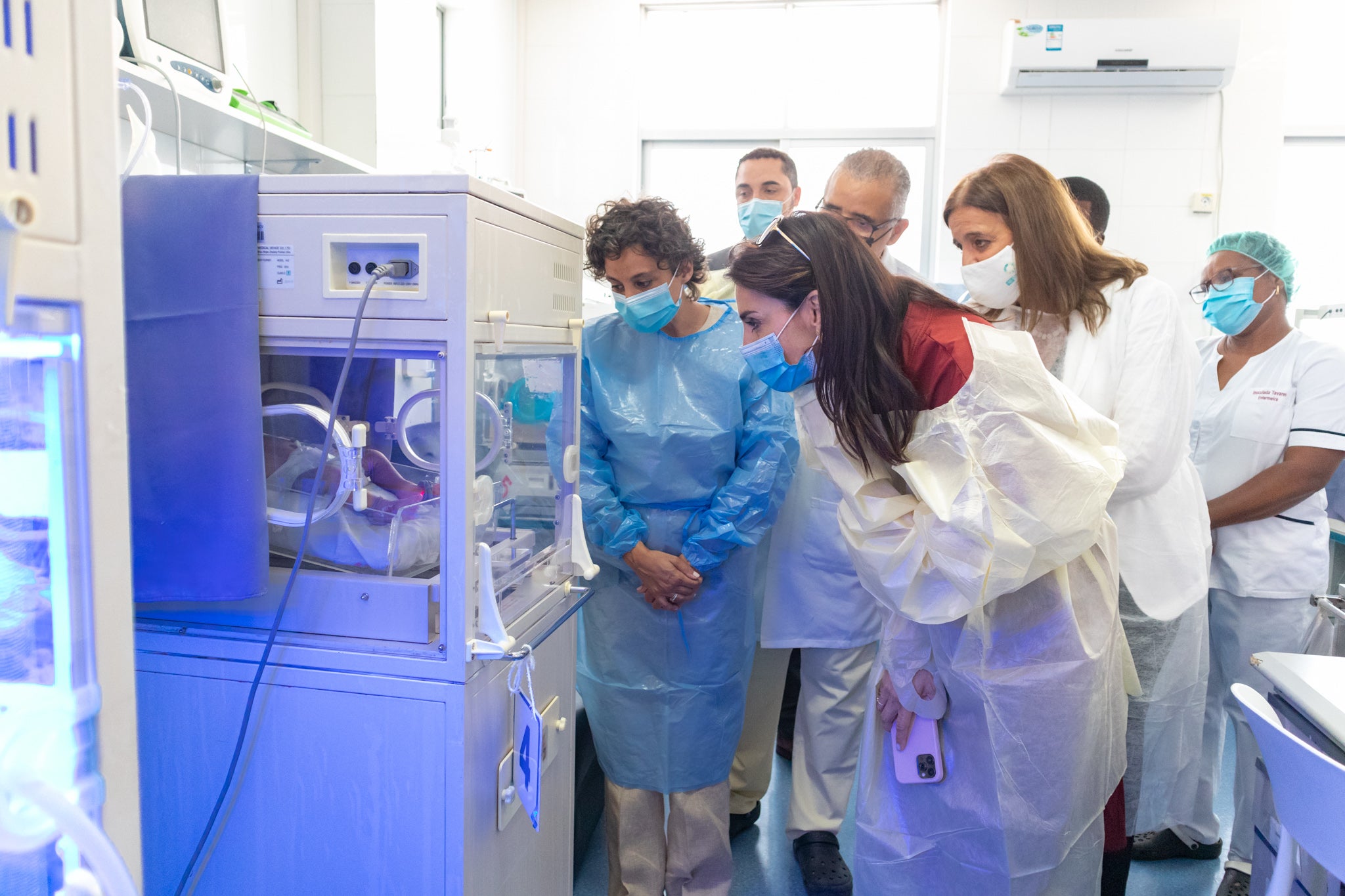 "The last time I came, I saw that Cabo Verde has policies for preventing and promoting health, sexual and reproductive health, gender-based violence, and human rights. These are statistics that I take to the whole world, especially to the Portuguese-speaking world." Catarina Furtado praised Cabo Verde as a shining example as she wrapped up a two-day working visit to the country from 21-22 March 2022.
UNFPA Deputy Regional Director, Ms. Fabrizia Facione, UN Resident Coordinator for Cabo Verde, Ms Ana Patricia Graça, UNDP-UNFPA-UNICEF Joint Office Acting Head, Mr Steven Ursino, accompanied the UNFPA Goodwill Ambassador on the mission.
Catarina Furtado and her delegation met with Cabo Verdean government officials. These included the Vice Prime Minister and Minister of Finance, Business Development and Digital Economy, Dr. Olavo Avelino Garcia Correia, the Minister of Health, Arlindo do Rosário, and the Minister of Family Inclusion and Social Development (MFIS), Mr. Fernando Elísio Freire. They discussed progress made in Cabo Verde's sexual and reproductive health, regarding services provided at a hospital level and primary care for health to women, adolescents, girls, children and youth.
"Since her last visit to Cabo Verde in 2009, there has been significant progress in sexual and reproductive health thanks to the support of the United Nations System, particularly UNFPA," remarked the Minister of Health.
For the Minister of Family and Inclusion, Fernando Elisio Freire, the discussions allowed sharing the Government's efforts to combat and prevent violence against women and girls, particularly sexual abuse and GBV.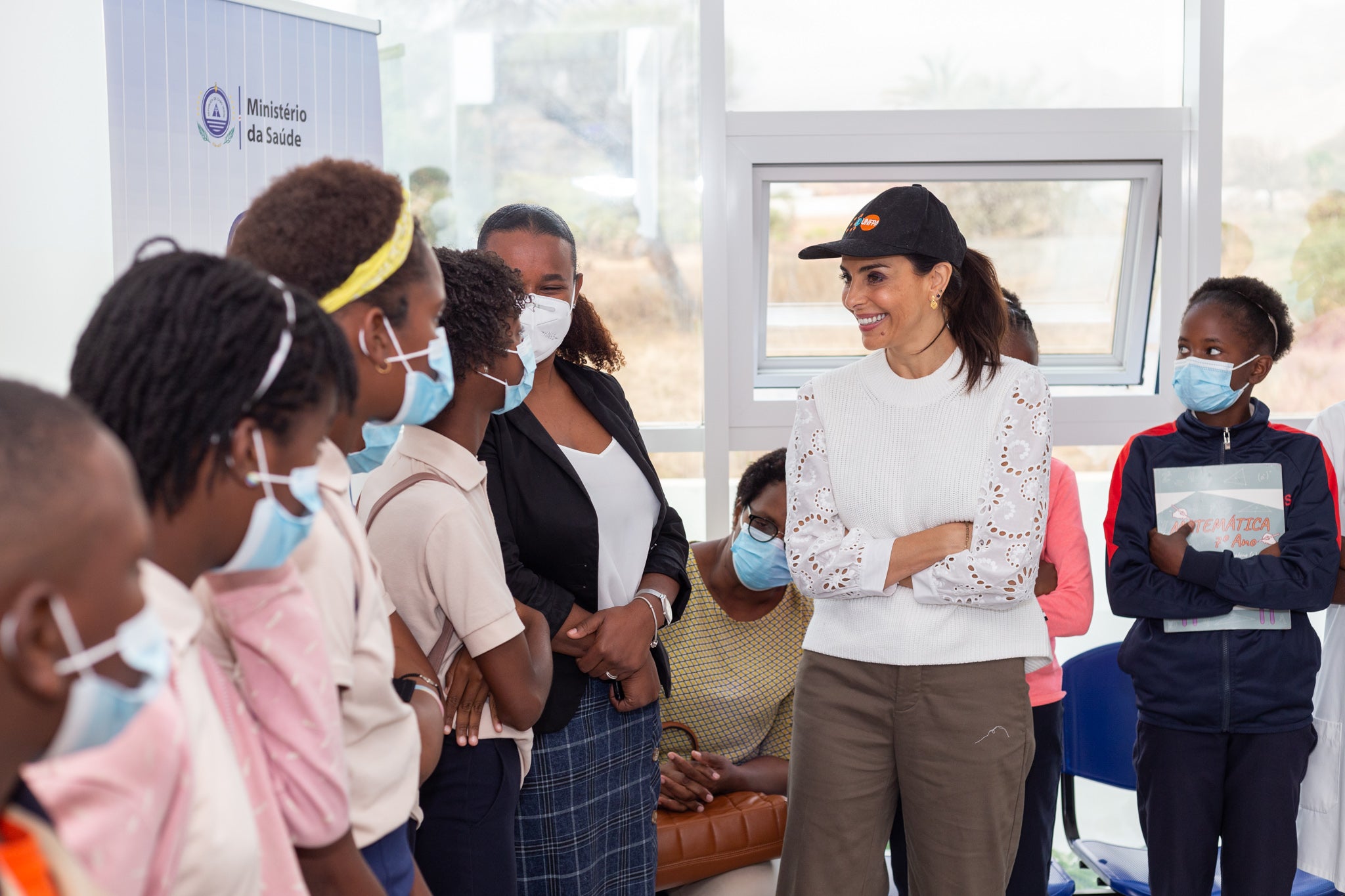 "We talk about empowering girls and young women, increasing awareness against early pregnancy, strengthening the health, justice and education systems. That way, any cases of GBV and rape of minors can be signaled and dealt with in time, and accountability can be effective", highlighted Minister Freire.
The Ministers also expressed the Government's ambition to reach the "3 zeros": zero maternal deaths from preventable causes, zero unmet needs for family planning, and zero forms of Gender-Based Violence by 2030.
Catarina Furtado and the delegation equally visited health structures, including the maternity and neonatology services and the human milk bank at the Hospital Dr Agostinho Neto. She warmly interacted with expectant mothers and patients.
In a beautiful coincidence, one of the patients had been a guest on one of her TV shows. They praised Catarina Furtado for her "inspiration, great female solidarity and sisterhood".
"So, I'm leaving here very happy and ready to promote and amplify all Cabo Verde's measures, namely the three zeros that can promote gender equality", UNFPA Goodwill Ambassador said.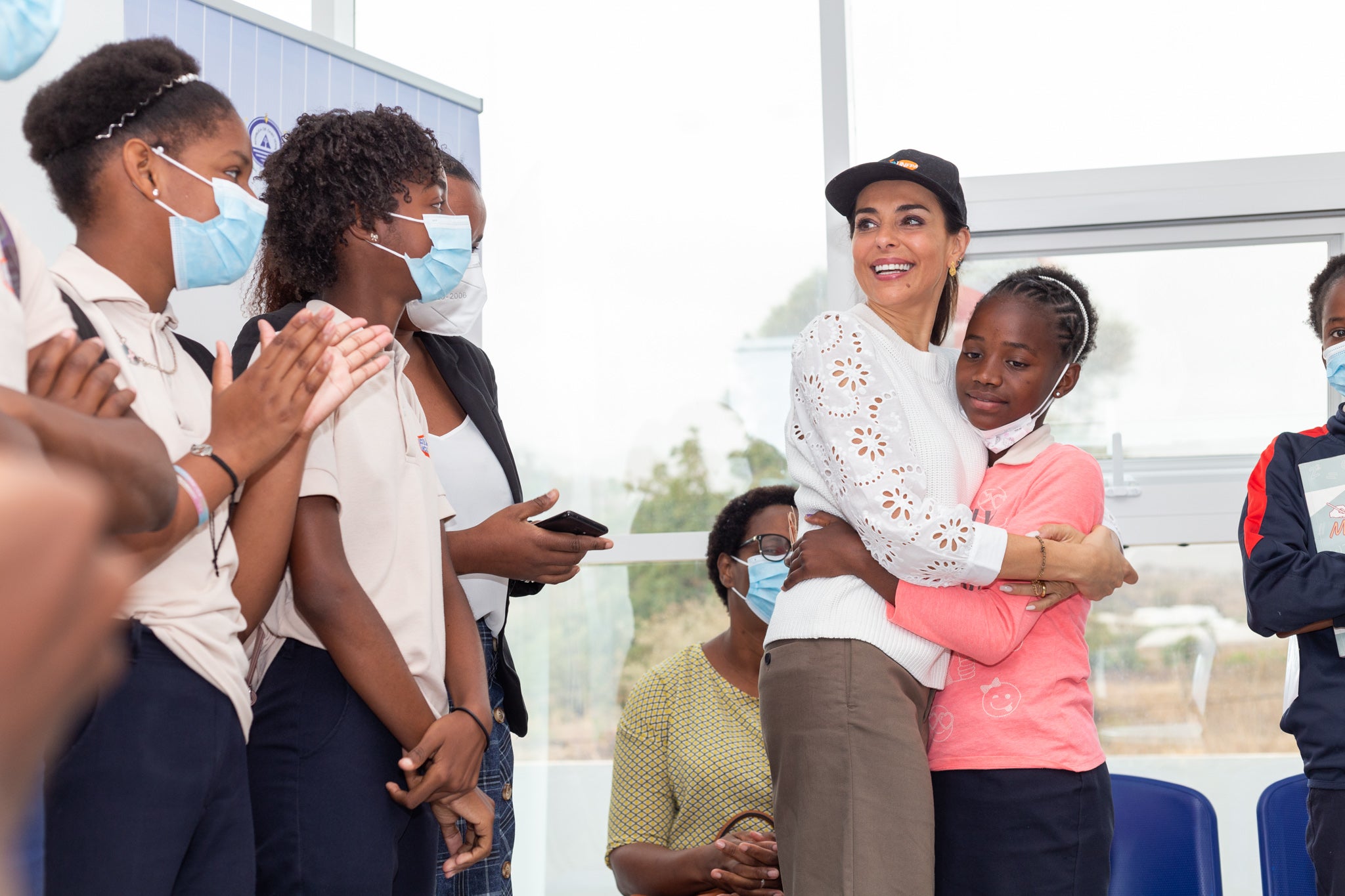 However, the Goodwill ambassador guided against allowing the COVID-19 pandemic impact to threaten the achievements made. To this, argues Catarina Furtado, it is necessary to consolidate sexual and reproductive health services with the support of UNFPA.
"Now we need the final sprint, which is the consolidation. UNFPA collaborates with the Government of Cabo Verde to ensure consistent availability and accessibility of sexual and reproductive health and family planning services. It is necessary to ensure that girls and boys benefit from these services and end the social norms that pressure adolescents, especially the most disadvantaged girls. Teenage pregnancy worries me a lot, and it needs to be seen as one of the biggest obstacles to gender equality", declared Catarina Furtado.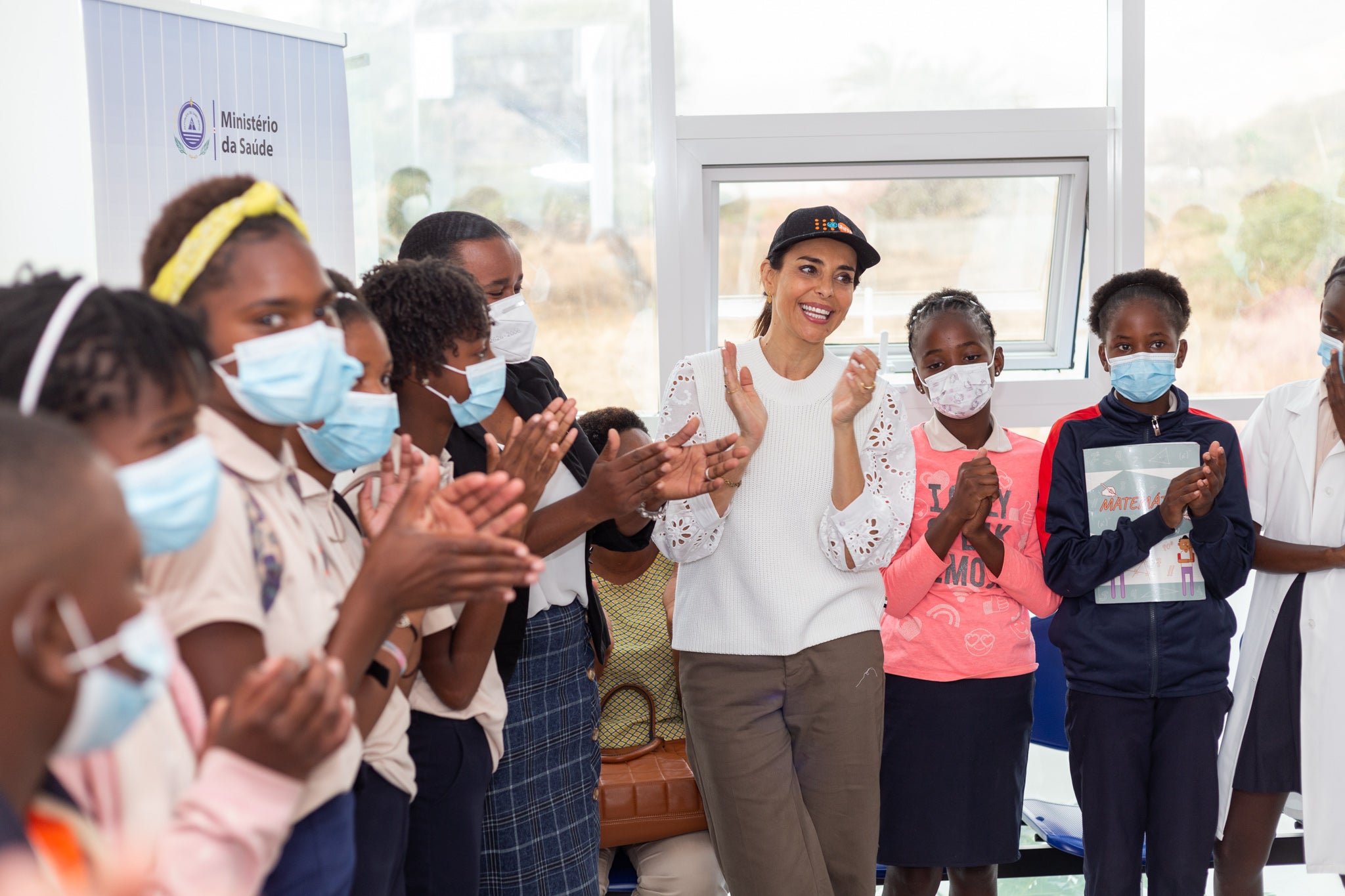 Catarina Furtado opined that girls should be better heard and that there should be work with parents and schools so that they cannot be afraid to access sexual and reproductive health services.
The Goodwill Ambassador also met with youth, women with disabilities and HIV, the LGBTI community, activists, influencers and journalists.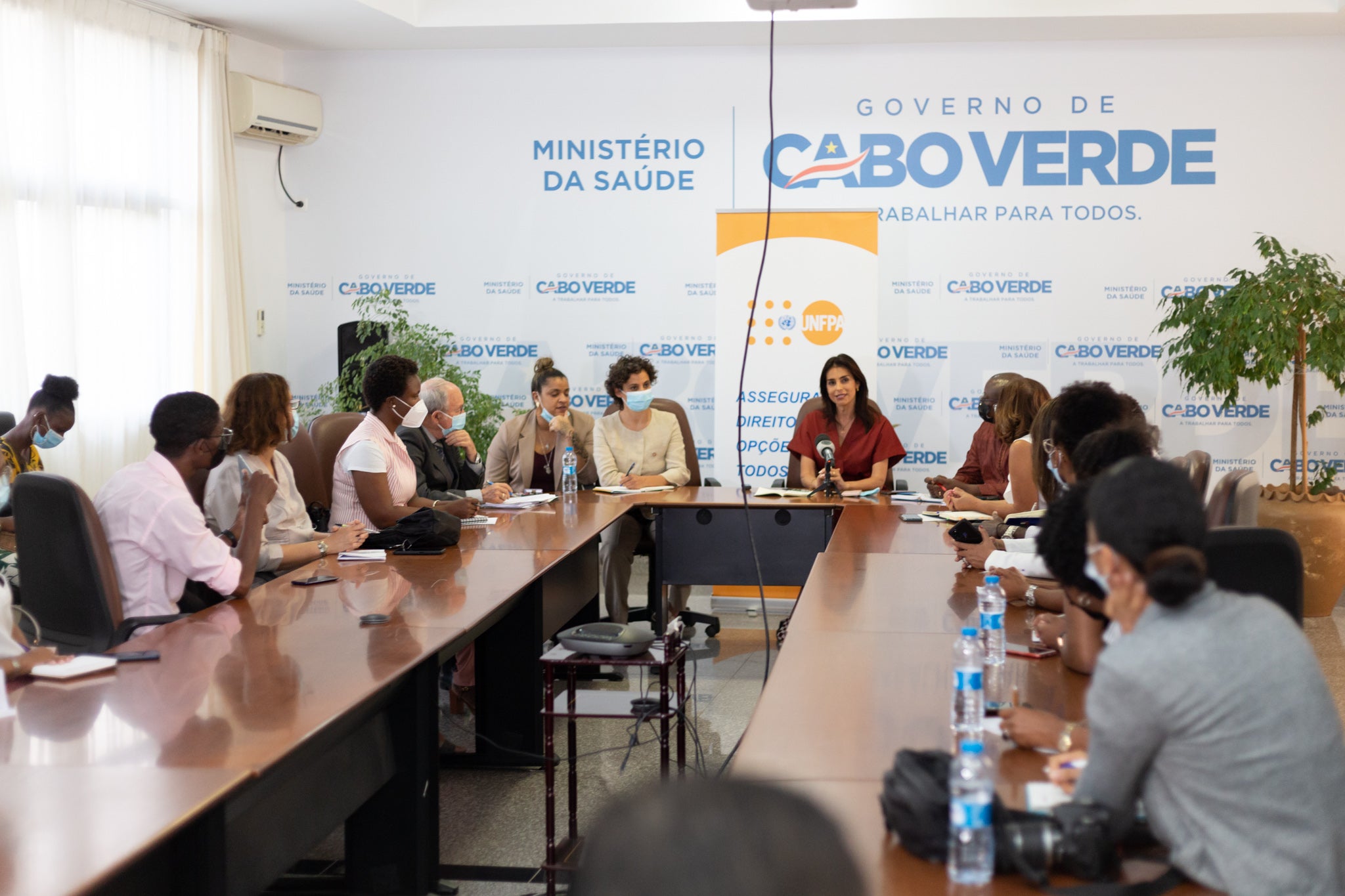 About UNFPA
UNFPA is the sexual and reproductive health agency of the United Nations. Its mission is to contribute to a world where every pregnancy is wanted, every birth is safe and the potential of every young person is fulfilled. For more information, visit:   https://www.unfpa.org/about-us