The Government of the Federal Republic of Nigeria has commended the work of the United Nations Population Fund (UNFPA) in the country and calls on Ministers to champion the realization of UNPFA's three transformative results. These three transformative results are to end the unmet for family planning, end preventable maternal mortality and end gender-based violence, including harmful traditional practices such as child marriage and female genital mutilation by 2030.
Nigeria's Minister of Finance, Budget and National Planning, Honorable Zainab Shamsuna Ahmed, addressed a gathering of other Ministers, the Executive Chairman and members of the National Population Commission during the official visit to Nigeria of the United Nations Under Secretary-General and UNFPA Executive Director, Dr. Natalia Kanem.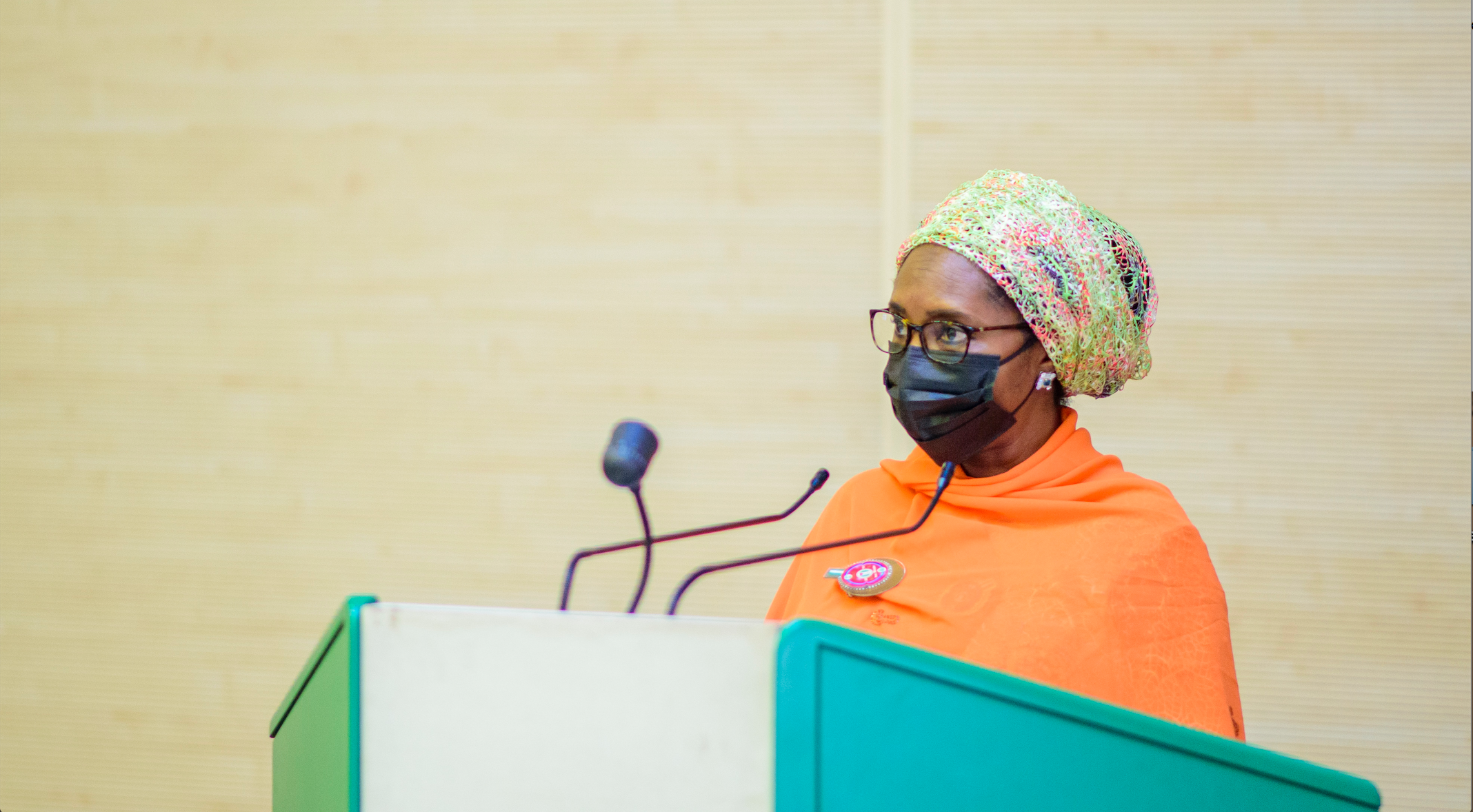 "The commitment of the government at the national level has spurred ministers to champion the achievements of UNFPA's three transformative results in the country." Hon. Zainab Shamsuna Ahmed echoed the Nigerian government's commitment to multiyear core contribution to national contraception to UNFPA.
Noting the Ministry of Finance's key role, the Minister said, "My Ministry has played its role in releasing $250,000 US as multiyear core contribution to UNFPA for 2021-2025, and $4,050,000 million for 2021, and a similar contribution is planned for 2022. "
Acknowledging Nigeria's contribution and the various Ministries role in availing the funds, the visiting UN Under Secretary-General and UNFPA Executive Director noted. "This has potentially a massive benefit when you think of the geometric expansion of good that comes when we invest in women and girls and communities." Dr. Natalia Kanem remarked.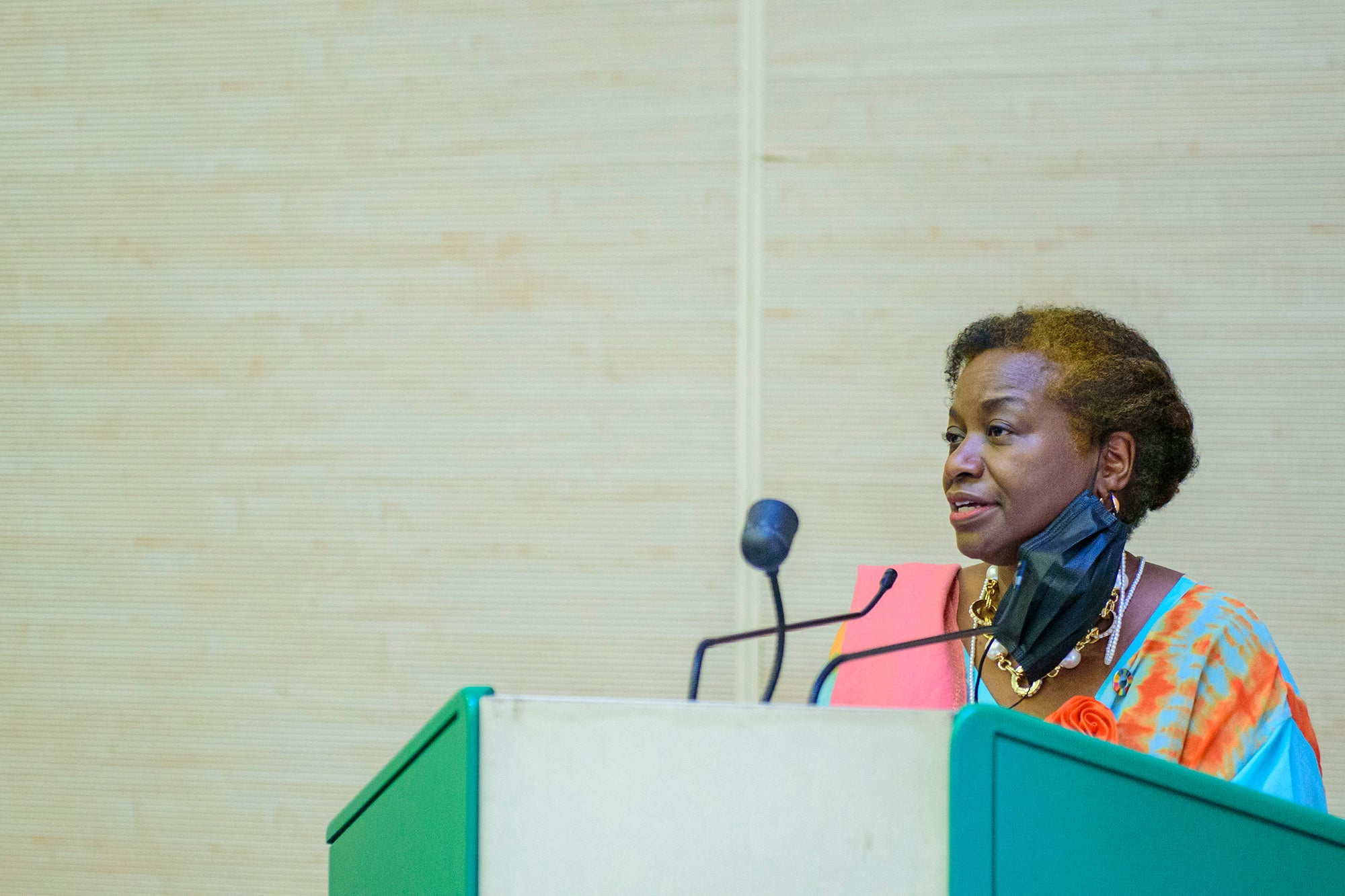 Dr. Natalia Kanem also highly appreciated President Muhammadu Buhari's distinguished advocacy to increase budgetary allocation to family planning. She called for sustained advocacy across the country, going beyond Members of Parliament and State Governors to accelerate achieving the transformative results.
In the build-up to the upcoming general population and housing census, the Minister of Finance also reiterated her government's commitment to ensuring necessary population data to enhance the accuracy its planning and also the tracking of national and sub-national development progress.
"It is our aim to conduct a national population and housing census. We are looking forward to, within the next couple of weeks, Mr. President announcing the promulgation of the next Census." She announced that funds were made available to the national population commission has enabled them to complete the enumeration area demarcation of 765 local governments area.
The Minister acknowledged the contribution of the UNFPA and support for general population and housing census is commended but added that the Government is asking for more.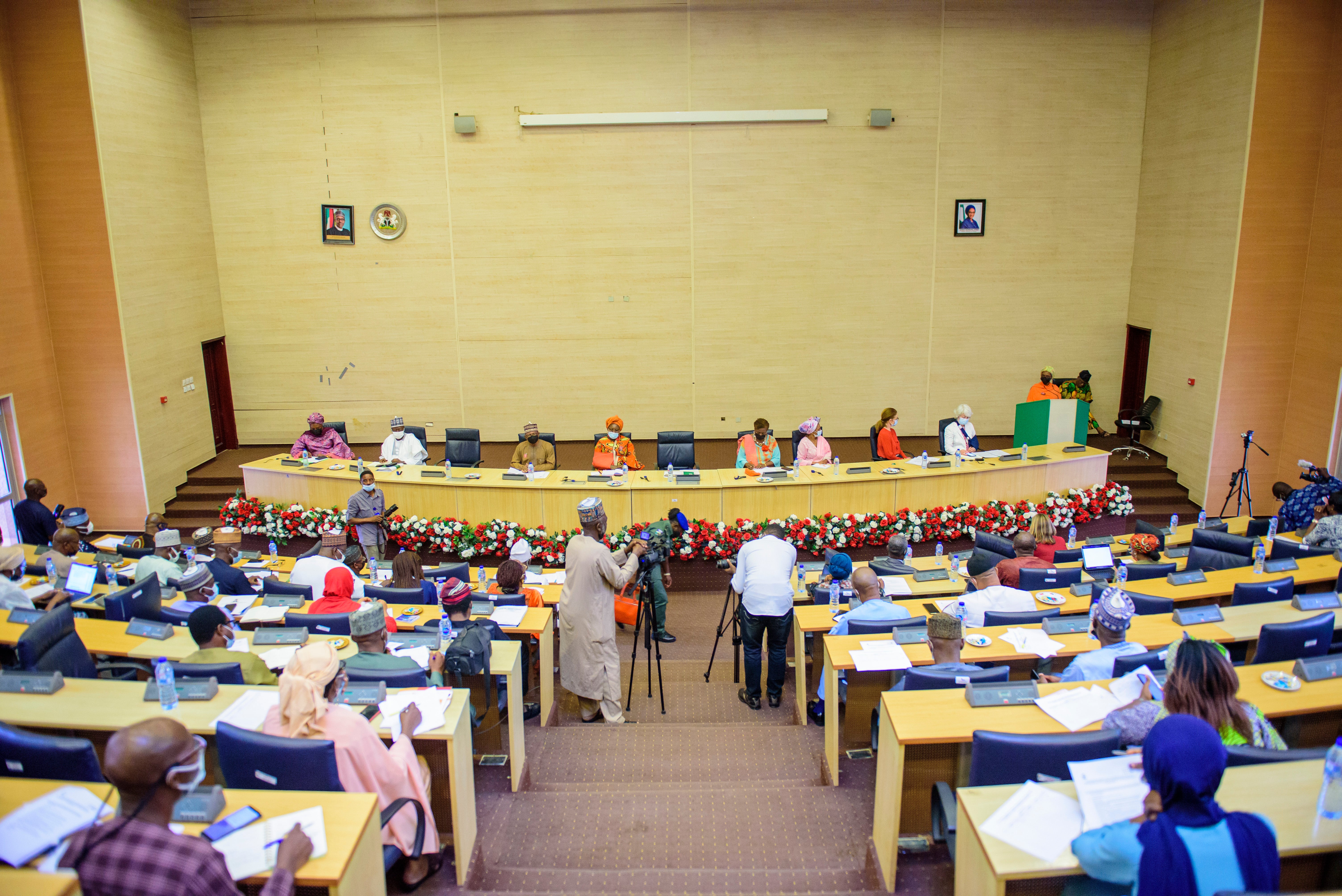 Dr. Natalia Kanem reaffirmed UNFPA's commitment to providing technical and financial support to strengthen Nigeria's national capacity for the census. UNFPA will equally assist in mobilizing other donors to complement the funding gap.
Courtesy visit of UNFPA Executive Director to Nigeria's First Lady Aisha Halilu Buhari
As part of her official visit, UNFPA Executive Director Dr. Natalia Kanem had an audience with the First Lady of the Federal Republic of Nigeria, Her Excellency Aisha Halilu Buhari, at Nigeria's Presidential Villa, on Thursday, 26 November 2021.
Dr. Natalia Kanem recognized the longstanding relationship between UNFPA and the Office of the First Lady of the Federal Republic of Nigeria, expressing delight in seeing the fruits of UNFPA's work in the dignity, safety, and security of women and girls.
First Lady Aisha Buhari, on her part, congratulated Dr. Natalia Kanem for her re-appointment as UNFPA Executive Director, recognizing the role of UNFPA as a strategic partner in the Future Assured Programme, an initiative founded by the First Lady to continue her advocacy work for the health and well-being of women and children through community mobilization and health promotion.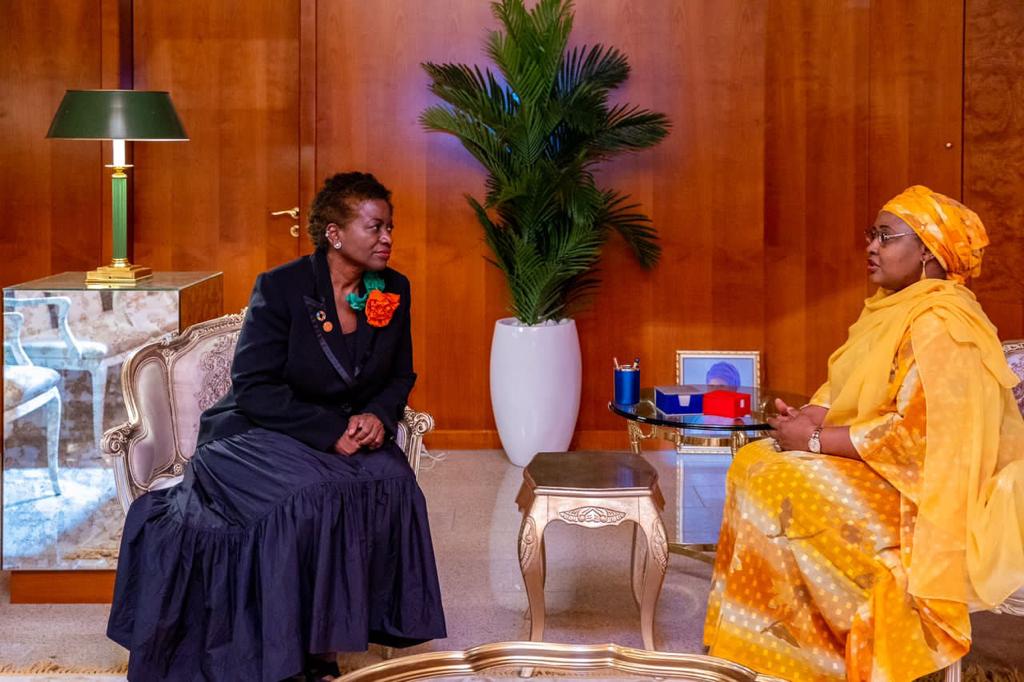 She counts on strengthening the strategic partnership with UNFPA, particularly in delivering on her new role as President of the African First Ladies Peace mission, a role her peers recently assigned to her.
Nigeria Ministry of Women's Affairs and UNFPA Launch 16 Days of Activism to End Violence Against Women and Girls; Hey Woman series by Stephanie Linus
UNFPA Executive Director's visit to Nigeria, and the region coincided with the start of this year's 16 Days of Activism campaign, the International Day for the Elimination of Violence against Women and Girls. As part of activities commemorating the 16 Days Activism activities, the Federal Ministry of Women Affairs in collaboration with UNFPA Nigeria held a premiere to launch the Hey Woman Monologues by Stephanie Linus.
The Hey Woman media campaign has 11 short videos created to reinforce the messages of an urgent need to end Gender-based Violence by deepening knowledge around sexual and reproductive health and rights. This intervention was necessary as COVID-19 led to a global increase in GBV and reports of a shadow pandemic
At the launch UNFPA Executive Director urged families to protect women and girls from stigma by building on positive practices that ensured an end to child marriage and zero female genital mutilation.  Recalling how equality underpinned all 17 of the SDGs, she expressed optimism that the powerful Hey Woman monologues would engender positive change.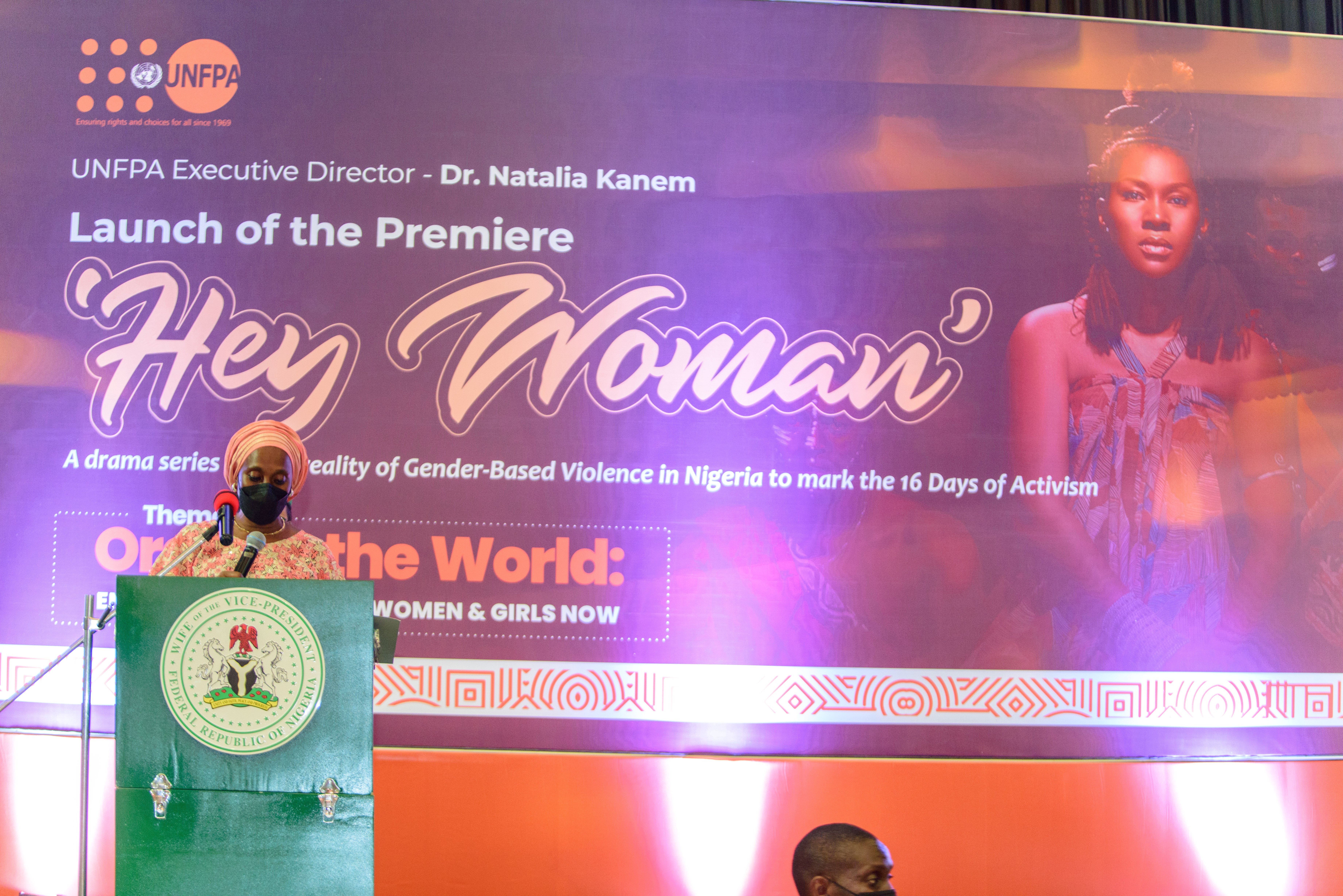 Nigeria's Second Lady Mrs Dolapo Osinbajo also called for expanded services to guarantee no one was left behind when accessing GBV information and services. She added that violation of rights was a big concern that would hinder development and it was time to end it.
Minister of Women Affairs Honorable Dame Pauline Tallen also called for men and women to lend their voices to domestication and implementation of the Violence Against Persons Prohibition (VAPP) act at national level. According to her, reinforcing this with guarantees of justice for victims would offer greater hope.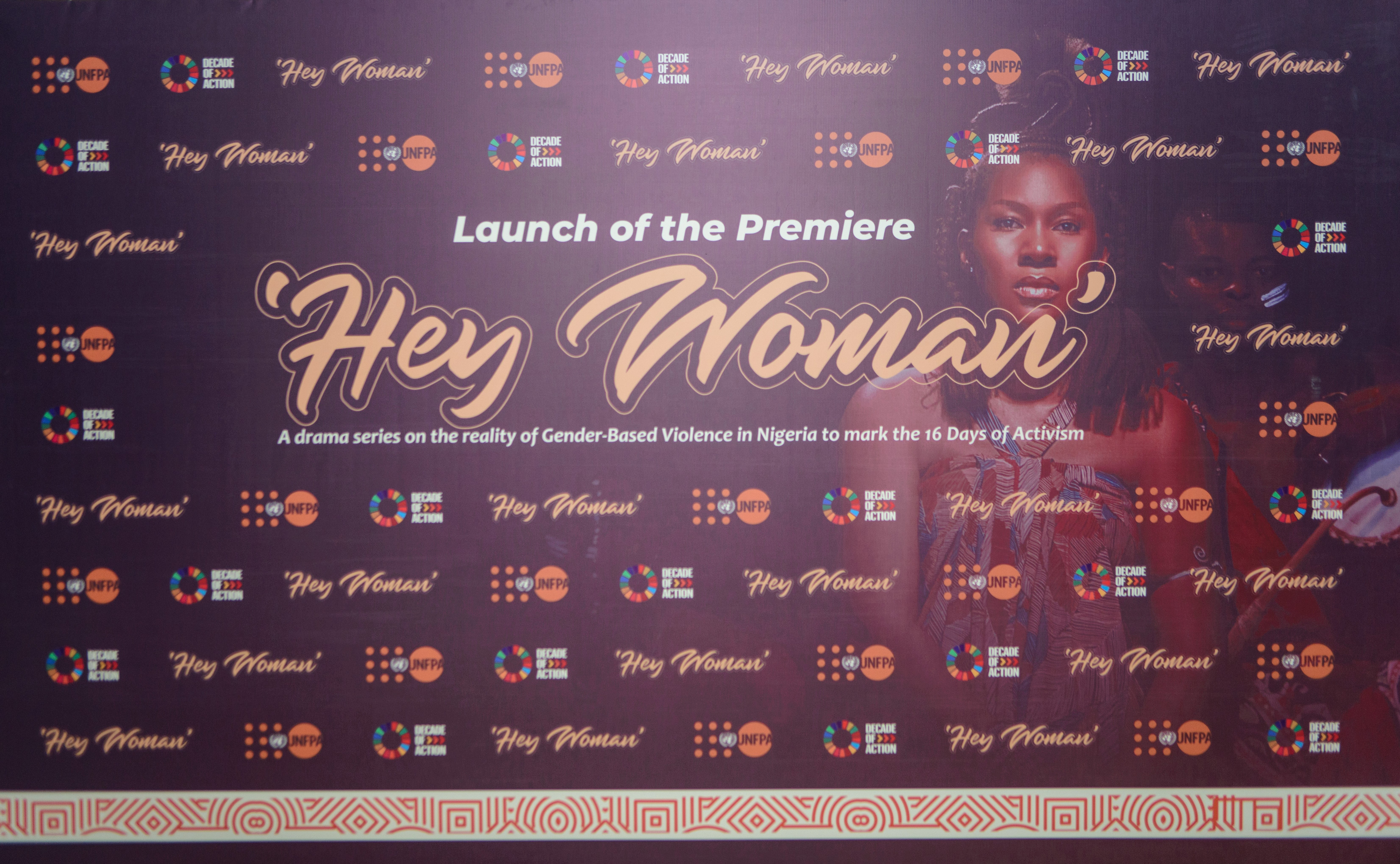 12 Gender-Based Violence survivors graduate with lifeskills
The Minister of Women's Affairs, together with the UNFPA Executive Director's delegation participated in the graduation ceremony of 12 Gender-Based Violence survivors a UNFPA supported dubbed, the STEAM flagship project. The project supports women's economic empowerment of GBV survivors.
While in Nigeria, UNFPA Executive Director, and her delegation also visited the United Nations Severe Acute Respiratory Isolation and Treatment Center (SARI) in Abuja, to appreciate the work of the health workers in fighting the COVID-19 pandemic.
The UN Under Secretary-General and Executive Director of the United Nations Population Fund (UNFPA), Dr. Natalia Kanem, was in Nigeria for an official visit from 24 to 28 November 2021 to renew UNFPA's support and commitment for the sexual and reproductive health and rights of women, girls, and young people in Nigeria and the region.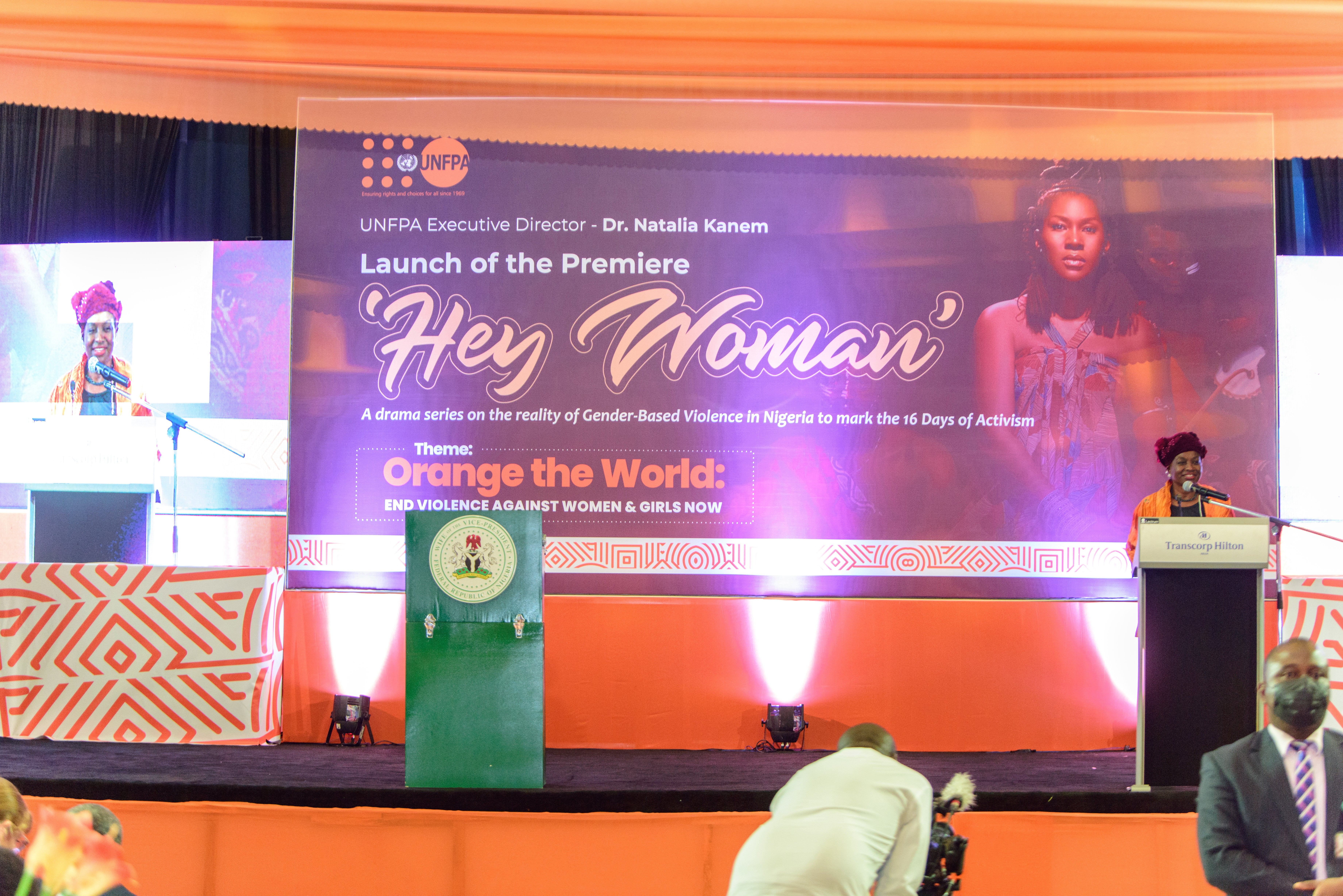 She was accompanied by the UNFPA Regional Director for West and Central Africa, Ms. Argentina Matavel Piccin, and UNFPA Resident Representative for Nigeria, Ms. Ulla Mueller, amongst others.
Dr. Natalia Kanem's visit came on the hills of the launch of a report published by the High-Level Commission on the Nairobi Summit on ICPD25, much progress has been made, but a lot more is still required to achieve the THREE cardinal and transformative results of ZERO maternal deaths, ZERO unmet need for family planning, and ZERO gender-based violence, and harmful practices, including Female Genital Mutilation and Child Marriage.
While the current Strategic Plan (2018-2021) draws to an end, UNFPA's newly approved Strategic Plan 2022-2025 will be implemented from 1 January, 2022, with renewed vigour commitment and a greater sense of responsibility to accelerate and upscale interventions aimed at achieving the three transformative results.
In Nigeria, the Executive Director was awarded an Honorary Doctorate Degree from the University of Benin for her leadership and illustrious advocacy on Sexual and Reproductive Health and Rights and Gender Equality.
UNFPA, the United Nations Population Fund, delivers a world where every pregnancy is wanted, every childbirth is safe and every young person's potential is fulfilled.
For more information or media inquiries please contact:
Jacob Enoh EBEN, | Regional Communications Advisor| UNFPA WCARO |Phone: +234 907 742 3638; +221 77 450 4780 | E-mail: eben@unfpa.org  
Kori Habib | Media Associate | UNFPA Nigeria | Tel. +234 803 45 00016 ; +227 92 19 83 56 | E-mail : habib@unfpa.org