Yaounde, Cameroon – 11 October 2021: The Regional Director for the United Nations Population Fund for West and Central Africa Regional Office (UNFPA WCARO), Ms. Argentina Matavel Piccin, was in Cameroon as part of the Third Lake Chad Basin Governors Forum, in addition to other high-level engagements.
During her stay, the Regional Director was received in audience by the Prime Minister of Cameroon, Head of Government, H.E. Dr. Joseph Dion Ngute. Discussions focused on access to sexual and reproductive health services and information as well as education of the girl child to achieve the objectives of the National Development Strategy by 2030, and ensure the implementation of the new United Nations cooperation framework (UNSCDF).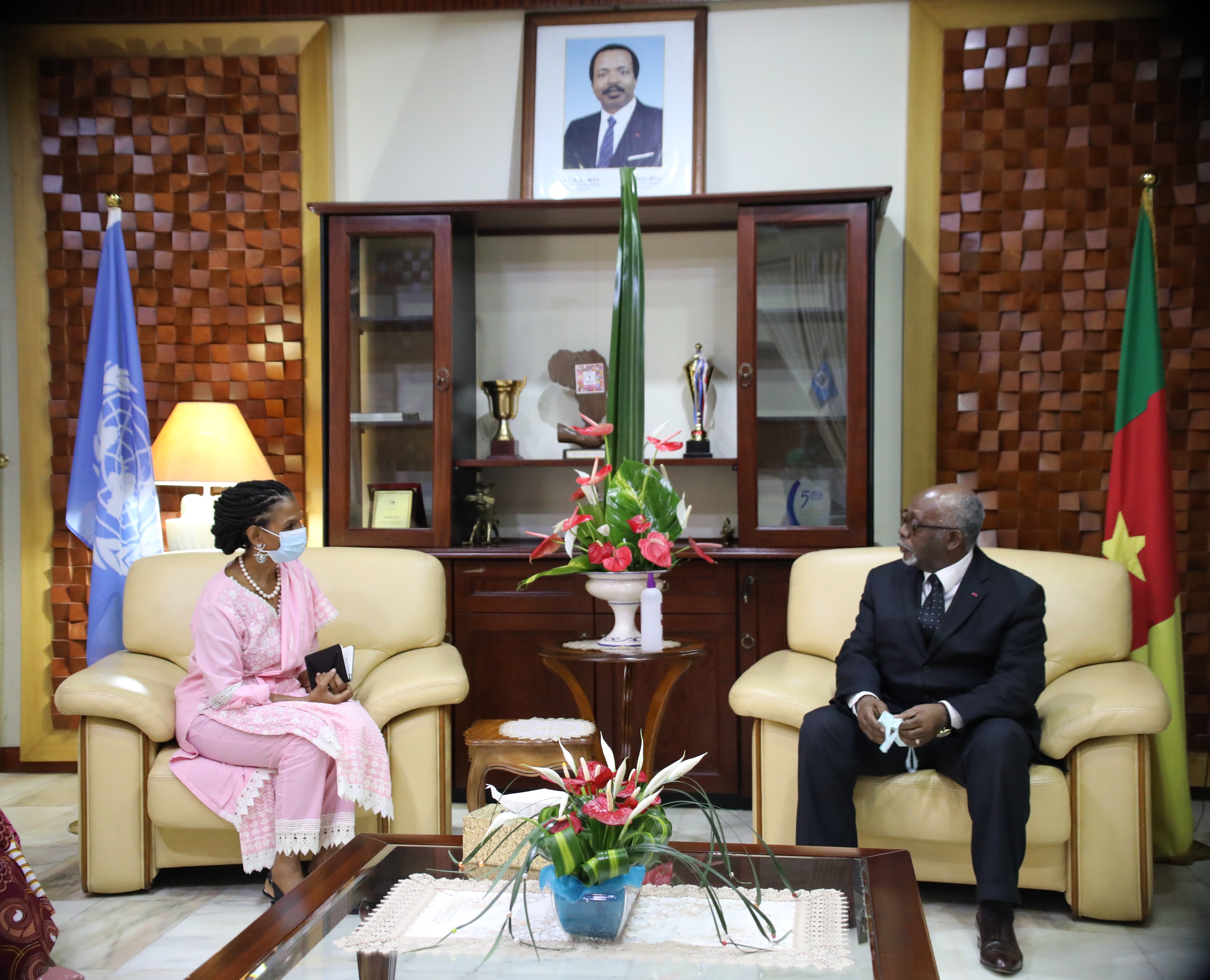 In addition to the Prime Minister, the Regional Director also met with other members of the government, including the Minister of External Relations, H.E. Mbella Mbella Lejeune, the Minister of Economy, Planning and Regional Development, Alamine Ousmane Mey, the Minister of Public Health, Dr. Manaouda Malachie and the Minister of Youth and Civic Education, Mounouna Foutsou.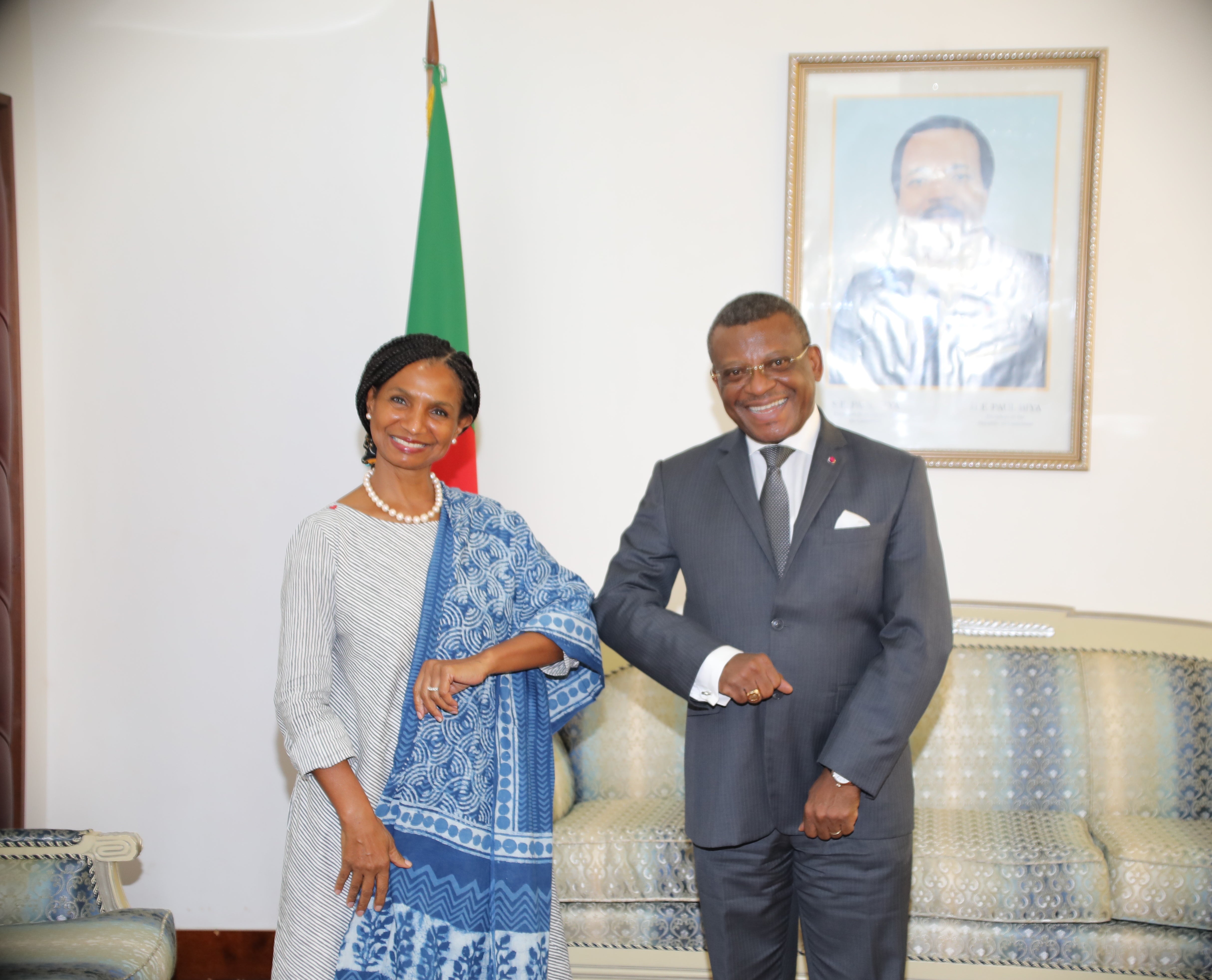 In addition to these officials, Ms. Argentina Matavel also had meetings with some of the UNFPA Cameroon Country Office's bilateral partners. Among them; the Head of Delegation of the European Union in Cameroon, the Canadian High Commissioner, and the Ambassador of the Republic of Korea.
The discussions were mainly centered around the various forms of support received from these actors across multiple UNFPA projects to ensure universal access to sexual and reproductive health services.
The presence of the Regional Director was also an opportunity to meet with technical partners of UNFPA among which, implementing partners, members of the civil society and youth-led associations. The main objectives of the meeting were to present the achievements of the Country Office for 2021 and an overview of the Eighth Country Program currently being validated.
At the end of these meetings, the Regional Director made a commitment on behalf of the institution to continue to provide the necessary technical support in response to the crisis in the Lake Chad Basin, specifically through the existing Multilateral Platform between Chad, Niger, Nigeria and Cameroon, but also for the acceleration of the achievement of the three zeros for the empowerment of women and girls.
Contacts:                
Mbea Mbea | Communications Expert | UNFPA Cameroon | Tel: + 237-693 87 31 45| Cell: +237  | mmbea@unfpa.org    
Jacob Enoh Eben | Regional Communications Advisor | UNFPA WCARO - Dakar, Senegal | Tel: +221 33 859 8228 | Cell: + 221 77 358 6662; | eben@unfpa.org