Yaoundé, Cameroon - Over 500 participants at the 6th AfricaConference on Sexual Health and Rights ended their meetings by calling on African governments to address sexual and reproductive health vulnerabilities especially that of women and girls, and advocate for sexual and reproductive health and rights related goals including a youth focused development goal within the continental frameworks as well as the post 2015 development agenda.
The 6th Africa Conference on Sexual Health and Rights, hosted by the Women in Alternative Action (WAA), was held from 3rd-7th February inYaoundé, Cameroon on the theme " Eliminating Women and Girls Vulnerabilities: Sexual and Reproductive Health and Rights in Africa".
About 550 people including high-ranking government officials, religious leaders, youth organisations, development partners from 55 countries made several recommendations to African governments, parents, traditional and religious leaders, development partners and civil society organizations for Africa to address, through adequate laws and programmes, sexual and reproductive health and rights' vulnerabilities within the framework of socio-economic development .
The countries were also called on to harmonize and enforce laws to eliminate all harmful practices such as child marriage and female genital mutilation and other gender-based violence, and scale up youths' access to in and out of school comprehensive sexuality education information as well as services including contraception among others.
On the other hand, parents, traditional and religious leaders were called upon to strongly discourage socio-cultural practices that violate rights; support the provision of sexuality information and services to facilitate informed choices as well as promote male involvement as part of the solution to address vulnerabilities among others.
For effectiveness, the conference urged governments to ensure adequate resourcing and implementation of programmes while the African Federation on Sexual Health and Rights and its various partners said they will advocate for the implementation of these recommendations at all levels.
African countries need to prioritize and invest in health and education for youths' development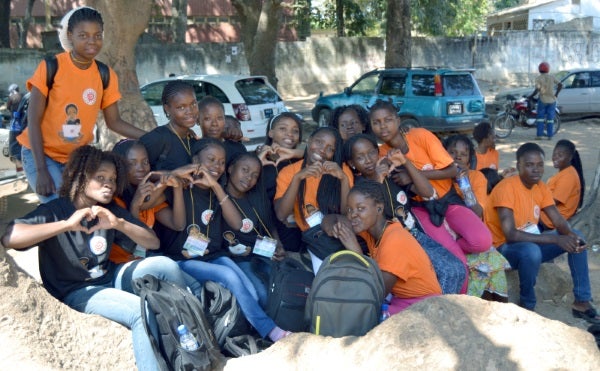 "It takes courage as a political leader to talk about sexual and reproductive health. We need investments to reprioritise health and education as the magic formula to realising young people potentials ," UNFPA, United Nations Population Fund Deputy Executive Director Kate Gilmore said at the opening of the conference.
She also urged African governments to accept sexual rights as part of basic human rights and remove all barriers that prevent women and girls from attaining their sexual and reproductive health capacities.
According to Ms Gilmore, the active engagement and direct representation of youths in public decision making is the most promising natural resource for the world's future development.
She recalled that 2014 is a pivotal year for sexual and reproductive health and rights as it marks the twentieth anniversary of the Cairo agreement on population and development (ICPD) and it is crunch time for the Post-2015 development agenda.
Ms Gilmore ended with this call: "Investment in realization of young people's human rights is the key to unlocking inequalities, eradicating poverty and it is essential for the hardwiring of justice and inclusion into our communities. Investing in young people is the "rights" thing to do then no development formula or economic advancement strategy can afford to ignore this either.
"This is why UNFPA is calling for a youth goal to be part of the Post-2015 development agenda. As the continent with the youngest of the world's populations, Africa should be leading the calls for youth goal in post 2015 agenda," she said.
African youths want youth development goal, end to vulnerabilities, sexuality education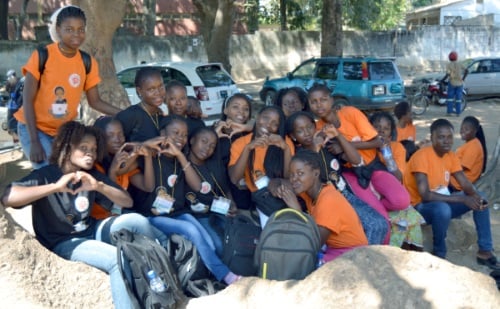 The call for a youth goal was earlier echoed in the Outcome Document of the Youth Sexuality Institute held (3-4 February) in preparation of the continental event. The 135 African youths that attended the event called for actions from all stakeholders.
They asked governments to ensureuniversal access to comprehensive sexuality education information and expand provision of SRH services and decent youth employment among others.
The African youths also called on parents and religious leaders to recognise that young people require age-appropriate sexuality information and services to enable them to make informedchoices.
They pledged to take leadership and protect themselves from impediments that can prevent them from attaining their full potentials while promising to hold governments and other stakeholders accountable on the various commitments guaranteeing youths' sexual and reproductive health and rights.
Watch UNFPA's Deputy Executive Director talk about African youths' empowerment
UNFPA increases assistance to Cameroon
During her stay in Cameroon, the Deputy Executive Director Kate Gilmore, who was accompanied by the UNFPA West and Central Africa regional Director Dr. Benoit Kalasa met the Cameroon Prime Minister Mr. Philemon Yang. She announced that UNFPA will provide an additional US$ 5 million for the year 2014 and the same amount in 2015 to support the Cameroonian government in its efforts to reposition family planning in a bid to reduce maternal mortality.
In Cameroon, every two hours a woman dies from complications related to childbirth. The maternal mortality rate fell from 430 deaths per 100,000 live births in 1998 to 782 deaths per 100,000 live births in 2011.
Additionally, meetings with Ministers of Health, Women's Empowerment, Economy or External Affairs discussed Cameroon's strategy to improve maternal health and the ICPD (International Conference on Population and Development) beyond 2014 report.
 
UNFPA's DED advocated for the participation of the Cameroonian government at the highest level in international fora namely the review of the ICPD beyond 2014 in September and the finalization of the post 2015 development agenda.
It should be recalled that Cameroon launched in late 2013 a National multisectoral programme to fight maternal, neonatal and child mortalities involving twelve (12) ministries and their partners.