Related Content
6 February 2020 When Tabitha was growing up in rural Kenya, most of her 16-year-old peers were subjected to female genital mutilation – a human...
Waimbabie Gnoumou is learning to be a better husband, says his wife, Martine. That's because he is going to a special school that teaches men exactly...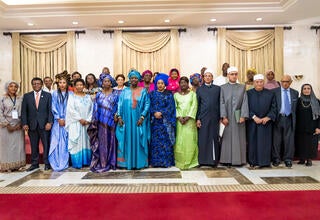 UNFPA DED Mr. Dereje Wordofa "We are not aiming for fewer cases of female genital mutilation and child marriage. We are insisting on reaching the...
Pages