You are here
Events
Main events calendar
Past Events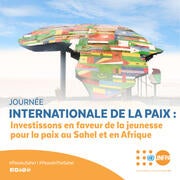 18 September 2020 - 18 September 2020
WCA Online : https://unfpa.zoom.us/meeting/register/tJ0qd-uspjovE9O-qj6oFYiI77T3OEp_hR0F
Afin de célébrer la Journée Internationale de la Paix, le bureau Régional de l'UNFPA en Afrique de l'Ouest et du Centre (AOC), les bureaux pays, le réseau AfriYAN, Parole aux Jeunes et les autres réseaux de jeunesse organisent le 21 Septembre une campagne autour des thèmes #JeunessepourlaPaix & #PaixauSahel.
Details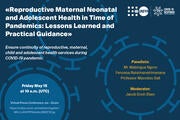 15 May 2020 - 15 May 2020
Zoom
MEDIA ADVISORY
 "REPRODUCTIVE, MATERNAL, NEONATAL AND ADOLESCENT HEALTH IN TIMES OF PANDEMICS: LESSONS LEARNED AND PRACTICAL GUIDANCE" 
Ensure continuity of reproductive, maternal, child and adolescent health services during COVID -19 pandemic.
Details

29 April 2020 - 29 April 2020
Zoom
WHAT:          United Nations agencies in West and Central Africa will organize a virtual press conference to brief on the rapidly evolving situation of the coronavirus disease (COVID-19) pandemic in the region.
Details
Pages