You are here
Main events calendar
Past Events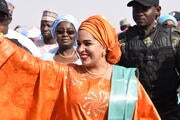 7 July 2019 - 8 July 2019
Niamey, Niger.
The Tattaly Iyali Foundation of the First Lady of Niger, Dr.
Details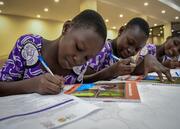 23 June 2019 - 26 June 2019
Accra, Ghana
3 June 2019 - 6 June 2019
Vancouver - Canada
The Women Deliver 2019 conference will be hosted in the award-winning Vancouver Convention Centre, a LEED® Platinum-certified, state-of- the-art facility on the waterfront in beautiful downtown Vancouver, Canada.
The Women Deliver 2019 Conference is the world's largest gathering on gender equality and the health, rights, and wellbeing of girls and women. The partner-driven conference presents new knowledge, promotes solutions, and serves as a fueling station for influencers and advocates working to achieve a more gender equal world.
Details
Pages