You are here
Events
Main events calendar
Past Events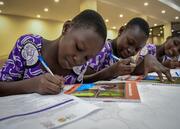 23 June 2019 - 26 June 2019
Accra, Ghana
3 June 2019 - 6 June 2019
Vancouver - Canada
The Women Deliver 2019 conference will be hosted in the award-winning Vancouver Convention Centre, a LEED® Platinum-certified, state-of- the-art facility on the waterfront in beautiful downtown Vancouver, Canada.
The Women Deliver 2019 Conference is the world's largest gathering on gender equality and the health, rights, and wellbeing of girls and women. The partner-driven conference presents new knowledge, promotes solutions, and serves as a fueling station for influencers and advocates working to achieve a more gender equal world.
Details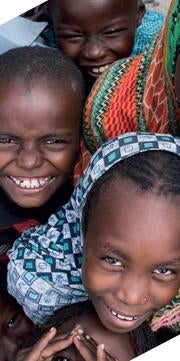 7 May 2019 - 9 May 2019
UNFPA WCARO
L'Afrique de l'Ouest et du Centre (AOC) est une région diversifiée et complexe, confrontée aux défis humanitaires et de développement les plus pressants du monde et aux pires indicateurs mondiaux sur la santé des mères et des enfants. La région abrite 7% de la population mondiale, mais représente une part disproportionnée de la charge mondiale : 42% des décès maternels, 31% des décès d'enfants dans le monde, 36% des enfants non scolarisés et 19% des enfants souffrant de la malnutrition chronique.
Details
Pages