You are here
Main events calendar
Past Events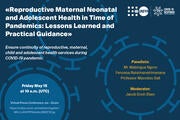 15 May 2020 - 15 May 2020
Zoom
MEDIA ADVISORY
 "REPRODUCTIVE, MATERNAL, NEONATAL AND ADOLESCENT HEALTH IN TIMES OF PANDEMICS: LESSONS LEARNED AND PRACTICAL GUIDANCE" 
Ensure continuity of reproductive, maternal, child and adolescent health services during COVID -19 pandemic.
Details

29 April 2020 - 29 April 2020
Zoom
WHAT:          United Nations agencies in West and Central Africa will organize a virtual press conference to brief on the rapidly evolving situation of the coronavirus disease (COVID-19) pandemic in the region.
Details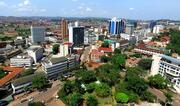 18 November 2019 - 22 November 2019
Kampala, Ouganda
The Union for African Population Studies (UAPS) is proud to organize the 8th African Population Conference (APC), to be held on November 18-22, 2019 in Kampala, Uganda.
Details
Pages